Apps
Kramerica Portfolio is an app for tracking investment portfolios. Users can add and edit positions for multiple portfolios, view charts and quotes, track their asset allocation by security and sector, and maintain a watchlist.

Tigercards is an app for building vocabulary in any language. Users can create their own flashcards, lists, and courses or choose from the app's list of free courses. Courses can also be shared via text message or email, and the app includes language-specific word banks for adding flashcards quickly. Users can then study the courses and individual lists they import or create, and the app tracks their progress.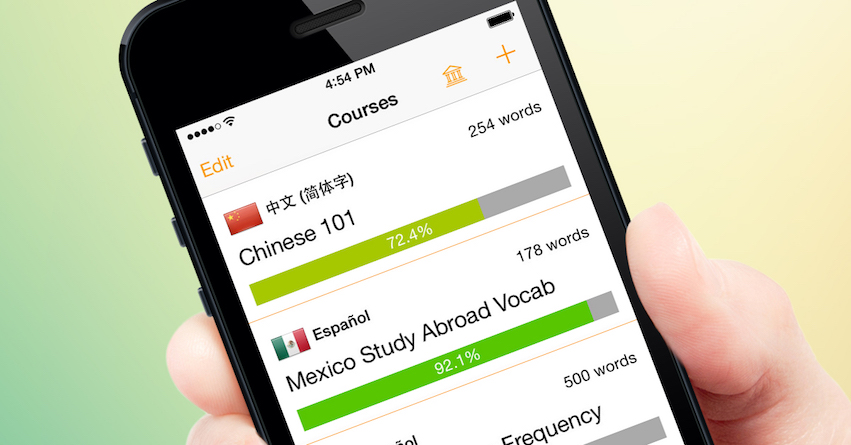 Language Keyboard Apps
19 custom keyboard applications for languages not natively supported in iOS.
Available Languages: Amharic, Armenian (Eastern & Western dialects), Bengali, Burmese, Georgian, Gujarati, Kannada, Khmer, Lao, Malayalam, Nepali, Oriya, Pashto, Persian (Farsi/Dari), Punjabi, Sinhala, Tamil, Telugu, and Urdu (Standard & Phonetic)
Supports the following services: text message, email, WhatsApp, Facebook, Twitter, AirPrint, Google Search, Bing, YouTube, Google Translate, BBC News, and Wikipedia
World Languages is an iOS app for learning about languages. The app contains information on over 100 languages and is fully localized in 39 languages. Users can listen to native speakers from around the world, view language statistics, and see a list of countries where the language is spoken (both in their native language and the language they are viewing).
Here is a list of languages in which the app is localized: English, Amharic, Arabic, Armenian, Bengali, Catalan, Croatian, Czech, Danish, Dutch, Finnish, French, German, Greek, Gujarati, Hebrew, Hungarian, Indonesian, Italian, Japanese, Korean, Lao, Malay, Norwegian, Persian, Polish, Portuguese, Romanian, Russian, Simplified Chinese, Slovak, Spanish, Swedish, Tamil, Thai, Traditional Chinese, Turkish, Ukrainian, and Vietnamese.
Kramerica Trails is an app for tracking running and achieving long-term running goals in a fun and interesting way. The app includes trails that run through U.S. national parks. The app tracks your progress along the trails and shows you your average running distance per day. Each trail has milestones with photos of landmark sites as well as random wildlife sightings. The longer your run, the better your chance of seeing a rare animal.

Persian Nastaliq is an app for creating, customizing, saving, and sharing PDF documents in the Nastaliq calligraphy style of Persian writing.
Tamil Notes is an app for creating, customizing, saving, and sharing PDF documents in a variety of Tamil fonts.